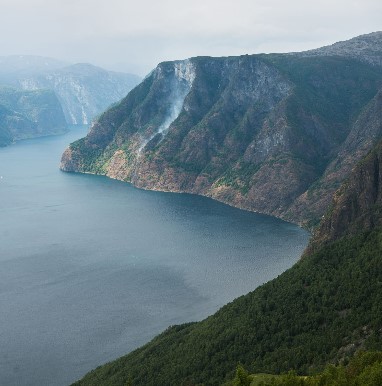 Mindfulness for Stress-Free Life
(Are you feeling overwhelmed & burnout?)
Are you looking for a solution to experience and create a stress-free life? Are you feeling depressed, is anxiety kicking in quickly or do you have the desire to transcend anger and fear? Are you struggling to create better health, improved finances or a happier relationship?
This course teaches mindfulness practice which is a tremendous help for managing stress.
Participant benefits:
1) Techniques to instantly calm the internal storm and stay centered and balanced in every situation
2) Acquire skills to make mindful breathing an automatic habit
3) Introduction to a mindful meditation technique to reduce stress
4) Experience how "magical" it feels to quit useless thoughts and save yourself from the traps of clinging to the past and future
5) Be response-able in a resourceful way to stressful situations
6) Act out of love instead of anger and fear
7) Stop anxiety
This program educates you about how to become an observer without any reaction.
If someone is trying to create thoughts of stress within me, I will never reply to them immediately, rather I bring my energy to awareness of the breath. This program also teaches how to bring awareness of breath at the top of nostril while you breathe in and breathe out. Attention goes where energy flows. Another practice is to take a few seconds, minutes, or hours of gap, depending on the situation, then respond to them when you feel calm and grounded as you come back into your own space. Lack of a work-life balance is one of the reasons for stress. We lead a poor lifestyle and also create financial stress. We never prioritize our work. This program also helps us to live a stress-free life assisted by time management skills. Work is prioritized and enriched with regular breaks to raise the productivity level. We guide people on how to disconnect from technology as well.
Discover Mindfulness for a Stress-Free Life
Are you feeling overwhelmed by the stresses of everyday life? Are you looking for effective techniques to bring calmness and balance back into your life? Look no further than the best centre for mindfulness studies Canadian Mindfulness Research Centers' program, "Mindfulness for a Stress-Free Life." This transformative program is designed to help individuals like you cultivate mindfulness and experience the benefits of living a stress-free life.
At the Canadian Mindfulness Research Center, we believe that mindfulness is a powerful tool for reducing stress and promoting overall well-being. Our program provides practical and accessible mindfulness techniques that can be incorporated into your daily routine. By learning to be fully present in the moment and cultivate self-awareness, you can navigate life's challenges with greater ease and find inner peace.
Explore the Mindfulness for a Stress-Free Life Program
The "Mindfulness for a Stress-Free Life" program at the Canadian Mindfulness Research Center is a comprehensive and evidence-based approach to stress reduction. With the guidance of experienced mindfulness instructors, you will embark on a journey of self-discovery and develop practical skills to manage stress effectively.
Mindfulness Practices: Through guided mindfulness meditations, breathing exercises, and body scans, you will learn how to anchor your attention to the present moment and cultivate a sense of calm and clarity.
Mindful Movement: Engage in gentle yoga and movement practices that promote relaxation, flexibility, and body awareness. These practices enhance your mind-body connection and contribute to overall well-being.
Stress Management Strategies: Discover effective stress management techniques that can be applied in real-life situations. Learn how to respond to stress with greater resilience and maintain a sense of balance.
Mindfulness Journal: Keep track of your progress and reflections with a mindfulness journal. This tool will help you deepen your understanding of yourself and your stress triggers, allowing for personal growth and development.
The Canadian Mindfulness Research Center
Why Choose the Canadian Mindfulness Research Center?


Experienced Instructors: Our program is led by experienced mindfulness instructors who have extensive training in mindfulness-based stress reduction techniques. They create a supportive and nurturing environment for your mindfulness journey.
Evidence-Based Approach: Our program is grounded in scientific research and follows the guidelines of mindfulness-based stress reduction (MBSR). The techniques taught have been proven effective in reducing stress and promoting well-being.
Individualized Support: We understand that each individual's mindfulness journey is unique. That's why our instructors provide personalized support and guidance throughout the program, ensuring that you receive the tools and techniques that work best for you.
The Mindfulness Clinic: As part of the Canadian Mindfulness Research Center, we work as The Mindfulness Clinic, where individuals can receive additional support and counseling services to enhance their mindfulness practice and well-being.
Community Connection: Join a supportive community of individuals who are on a similar journey towards a stress-free life. Engage in group discussions, share experiences, and find inspiration from others who are also exploring mindfulness.
Embark on a Journey to a Stress-Free Life
Are you ready to take the first step towards a stress-free life? Join the Canadian Mindfulness Research Centers' program, "Mindfulness for a Stress-Free Life," and discover the transformative power of mindfulness. Enroll today and experience the profound benefits of living in the present moment, cultivating self-awareness, and finding peace amidst the chaos of everyday life.
Contact Now To Book A Session
For Group or Private session (Prefer in Person or Online)