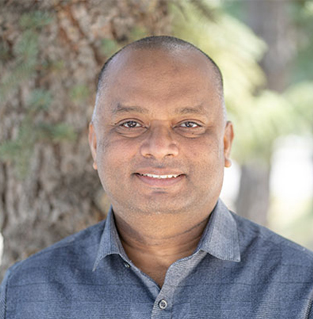 Sanjeev Kumar is a Mindfulness Practitioner and Acclaimed Author of "Practicing The Power of Present Moment". Sanjeev offers keynote and workshop speaker, and he delivers engaging presentations that create healthier, happier and productive communities. His keynotes, seminars help his participants leaving them feeling inspired, rejuvenated, and recharged to lead a prosperous life. He has appeared in many TV and Radio shows. Sanjeev delivers interactive, thought provoking and inspiring programs to corporations, associations, education institutions and non-profits for 15 years.
Sanjeev teaches about how we have to pay attention, slow down, and watch our thoughts with the help of breathing meditation technique. Whatever thought emotions are arising within us, we have to witness it. Stress, anger etc. happen when we react therefore we have to be responsive than reactive.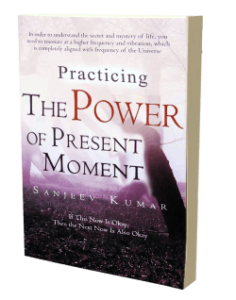 About the Book
"Practicing The Power of Present Moment"
Sanjeev Kumar has shared his journey from nervous breakdown to extreme joy, bliss, and happiness in his highly acclaimed book, "Practicing The Power of Present Moment". He invites readers to celebrate each moment. He encourages readers to drown out the noisy din of today's fast-paced world, take a deep breath and enjoy each second as it comes. "Practicing The Power of Present Moment" teaches lessons on living an aware, mindful life filled with joy. Inspired by his own life experiences, Kumar sets out to teach lessons on getting rid of problems and negative emotions. "There is always positivity or light in our life but people do not see it, but when you live from moment to moment it is already there," he explains.
He encourages readers to take relaxed and deep breaths if you are experiencing anxiety, tension, stress, fear etc. Most of the obstacles are created by living in the memory, imagination, projection, and dream. As soon as you bring a sensation of awareness of breath to the top of your nostrils, everything disappears. It does not matter how many times you disconnect with breath but keep coming back on the breath is our practice.
An Excerpt from "Practicing The Power of Present Moment"
Only this moment exists right now here. Most of the people are trying to bring past and future into this moment because they live with mind in the form of flashback, memory, anxiety, projection, dream, imagination etc. but we cannot live into the past, can we laugh in the past? No, we cannot because past is already gone but we can reconnect with past into this moment by living right now. We can laugh only right now here by thinking about the beautiful moments of the past event with family members, friends in the form of memory while watching photograph.
There is only one way to control the past and future and that is by living right now.
His Upcoming Book- The Power of Nothingness